Topher Crypter Cracked
05 Nov 2018
Topher Crypter Cracked

The Only Crypter You Need
Topher Crypter is a crypter coded from scratch in C#. It has evolved very much since its previous versions and we have included a large variety of new features to provide a complete and stable file crypting solution. With its strong unique stub generator system. it is ensured that your build will be highly different. to a rate of 8o% from each other build. This increases the FUD time of the binary by a considerable amount. Our primary goal is to provide customers with a complete solution to fit their needs and give efficient and fast results. We believe that good code provides good results and as such, your search for a complete crypting solution has come to an end. with Topher Crypter. Do not hesitate. just go ahead and have a taste of this wonderful application and you will never regret this decision.

ICON Changer
File SIze Pumper
Assembly changer
Assembly cloner
File Binder
Hidden Start up
Message Pop Up
Delay Execution
Random encryption Key
File Scanner
Related News: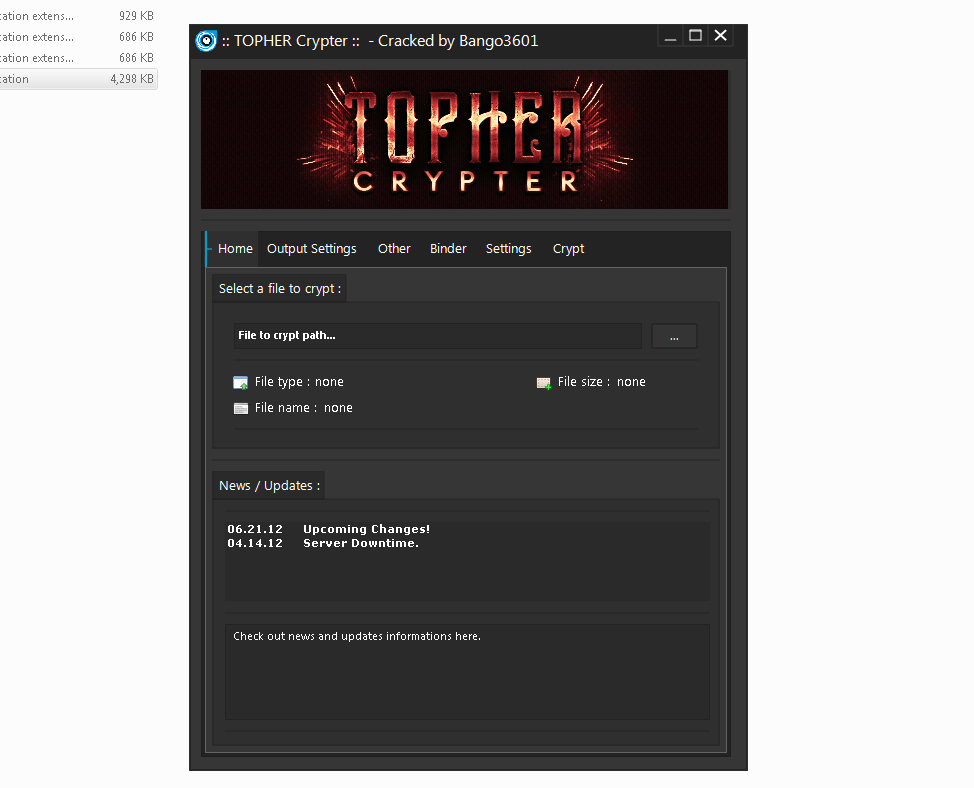 Topher Crypter Cracked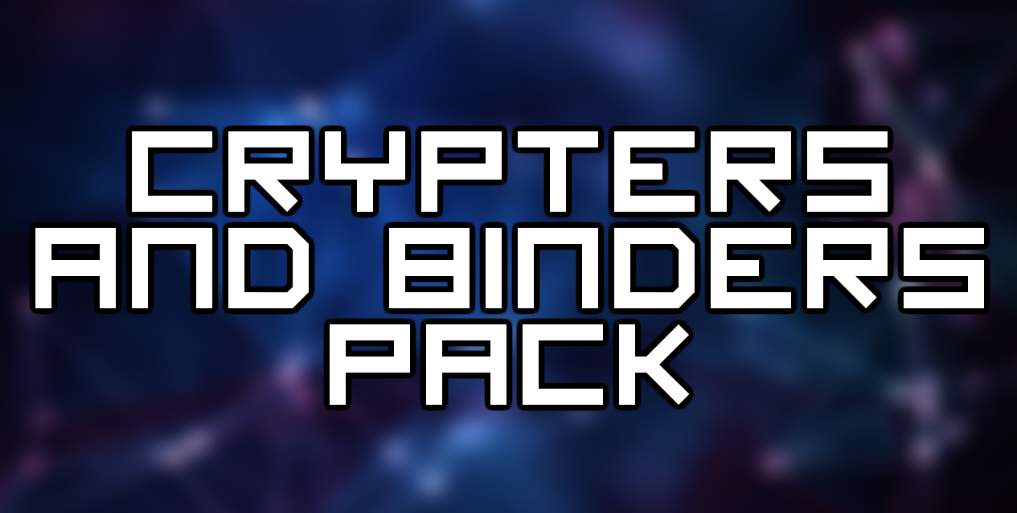 Crypter and Binder Pack a huge collection of fud crypter and binder for all kind of virus crypting and binding
Elm0D Crypter - 20+ Features - Complete Project + Stub
Add Comments!
Users of Guests are not allowed to comment this publication.